Diaform is a pantograph template tracing grinding wheel profile dresser that mounts on a grinding machine to perform complex form dressing in minutes and with minimal cost. The pantograph is a reduction ratio of 10:1 or 5:1 from template to grinding wheel (depending on model) that ensures close tolerance accuracy.
Crystal Associates is the national service agent for Diaform Pantograph grinding wheel profile dressers
While new Diaform pantograph grinding wheel dressers are no longer available, we offer Diaform services that include the following:
Sale of used, reconditioned Diaform units
Repair parts, adapters and telescopic wheel guards for various grinder installations
Diaform operation, installation and service manuals
Repair and service either at your location at our shop
Installation of Diaform dresser on your grinding machine
Operator training at your facility
We buy and sell used Diaform dressers
What are the advantages of using Diaform?
Precision Accuracy relies on that of the template and pantograph reduction ratio of 10:1 or 5:1 [depending upon model], not a visual line of shadow.
Repetitive Consistent forms from dress to dress. Templates are retained for repeat jobs.
Efficient Multiple profiles, such as tooth forms, can be done in one setup without pitching over
Flexible Changing profiles is simply a matter of changing to a different template
Versatile Rake angle compensation of ground profile is available on most models
Lead time It is ready when you need it. No waiting for expensive diamond rolls of dressing blocks
Capacity Dress wheels up to 2" wide
Models for Surface Grinding
Model Series 5 Diaform are mounted on the spindle head, above and out of the way of the grinding zone providing fast and easy grinding wheel redress without disturbing work on the grinder table.
Model Series AT Diaform are used on the grinder work table, requiring work to be removed from the table for wheel redress. However, then AT dresser can be used on any surface grinder offering greater versatility than a permanent mount Diaform.
Models for Cylindrical Grinding
Model 8 series Diaform is mounted on the grinding wheel spindle head of a cylindrical grinder via an adapter. This location does not interfere with the grinding zone allowing the operator to dress the grinding wheel without disturbing the work grinding setup. Redressing is accomplished quickly and easily between grinding cycles.
Model 12 series Diaform is mounted, with an infeed carriage, on the table of a cylindrical grinder (plane, universal, internal or external) usually to the right of the tailstock. When redressing is needed, the table is moved to position the Diaform in front of the grinding wheel.
Tooling
We also sell new and repair Diaform diamond dressing tools. Please see the accompanying product page for available tools.
Examples
Model 10/2 Diaform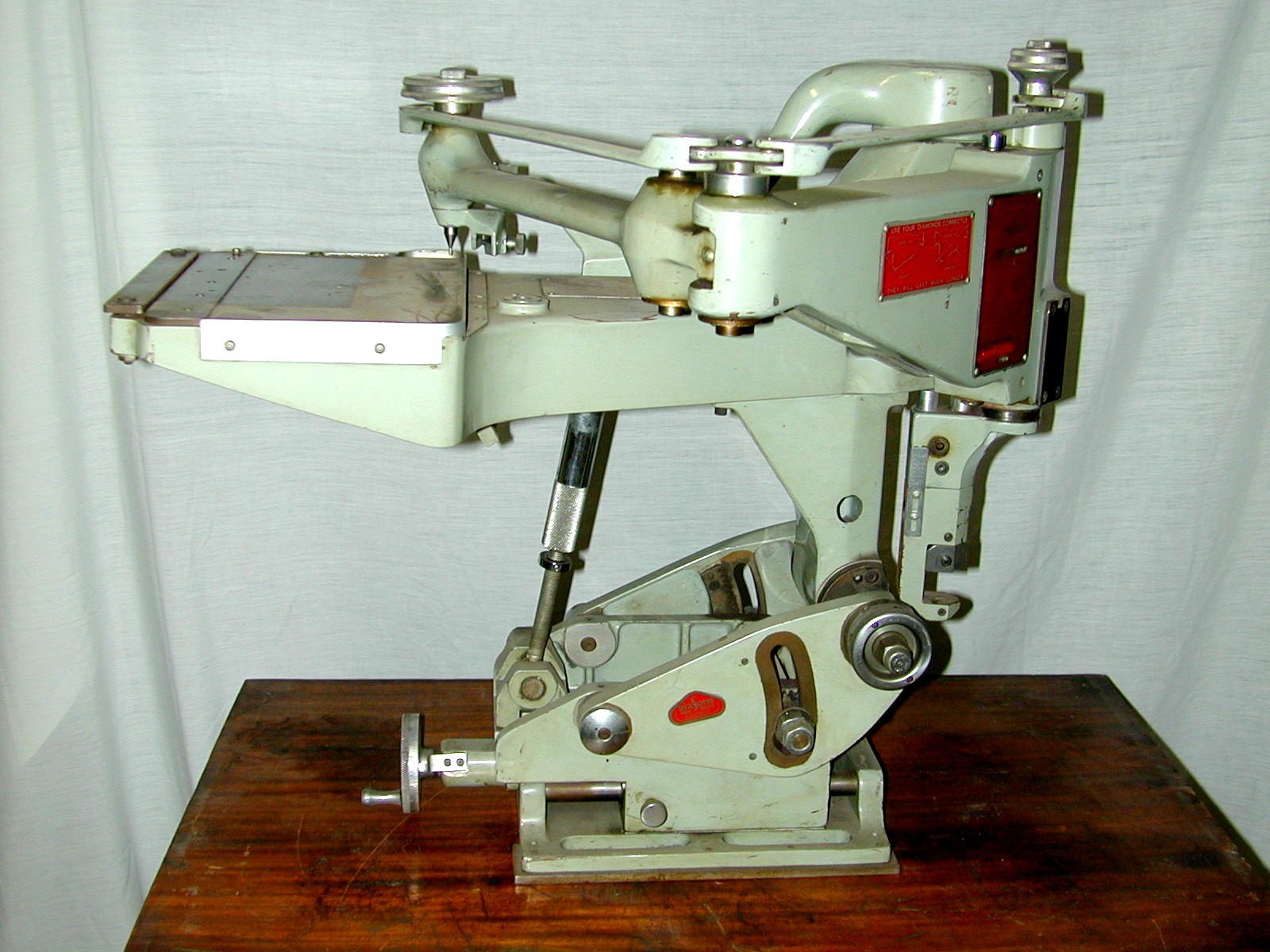 Model 12/1 Diaform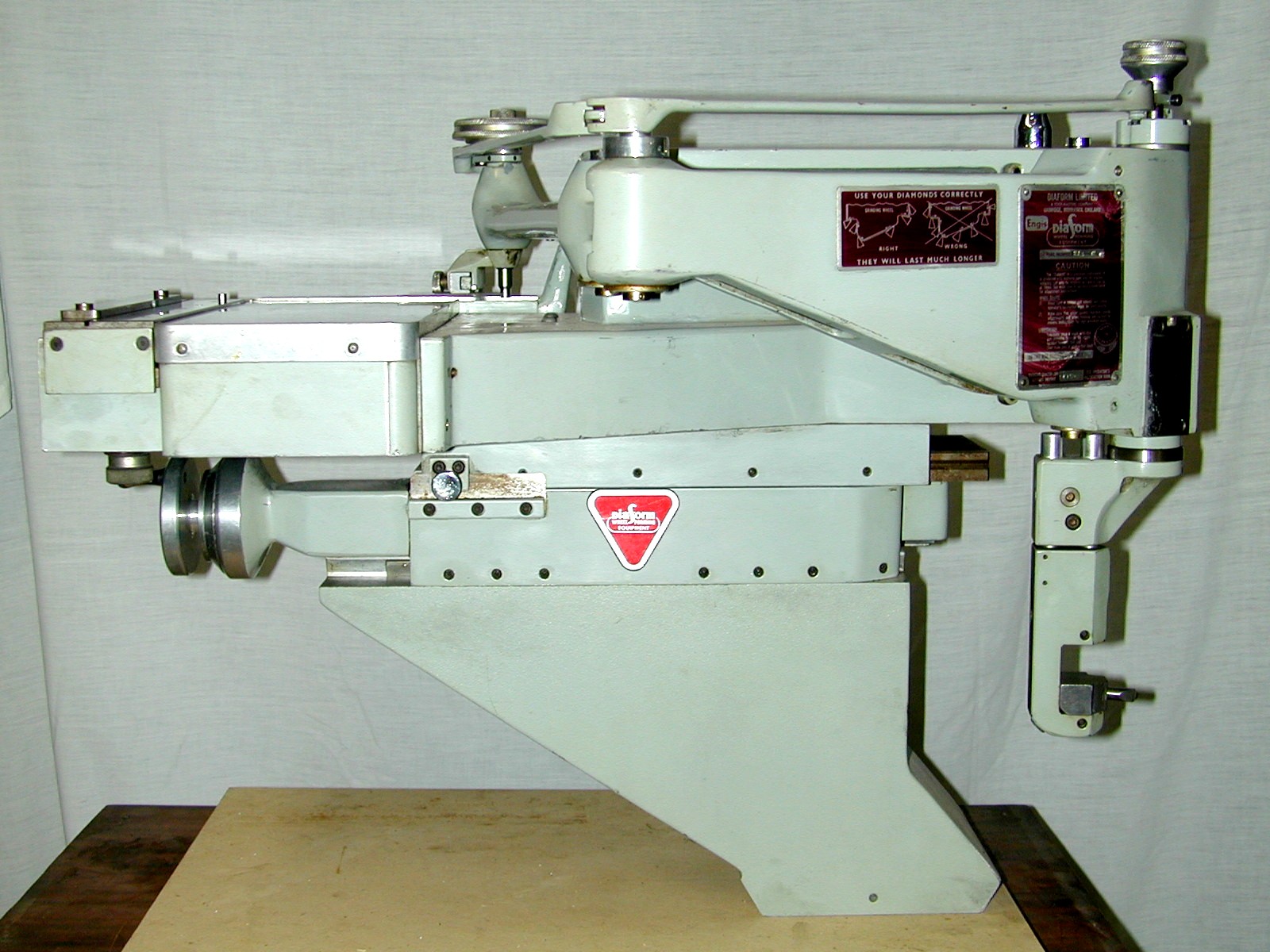 Model 6/1 Diaform Wheel forming machine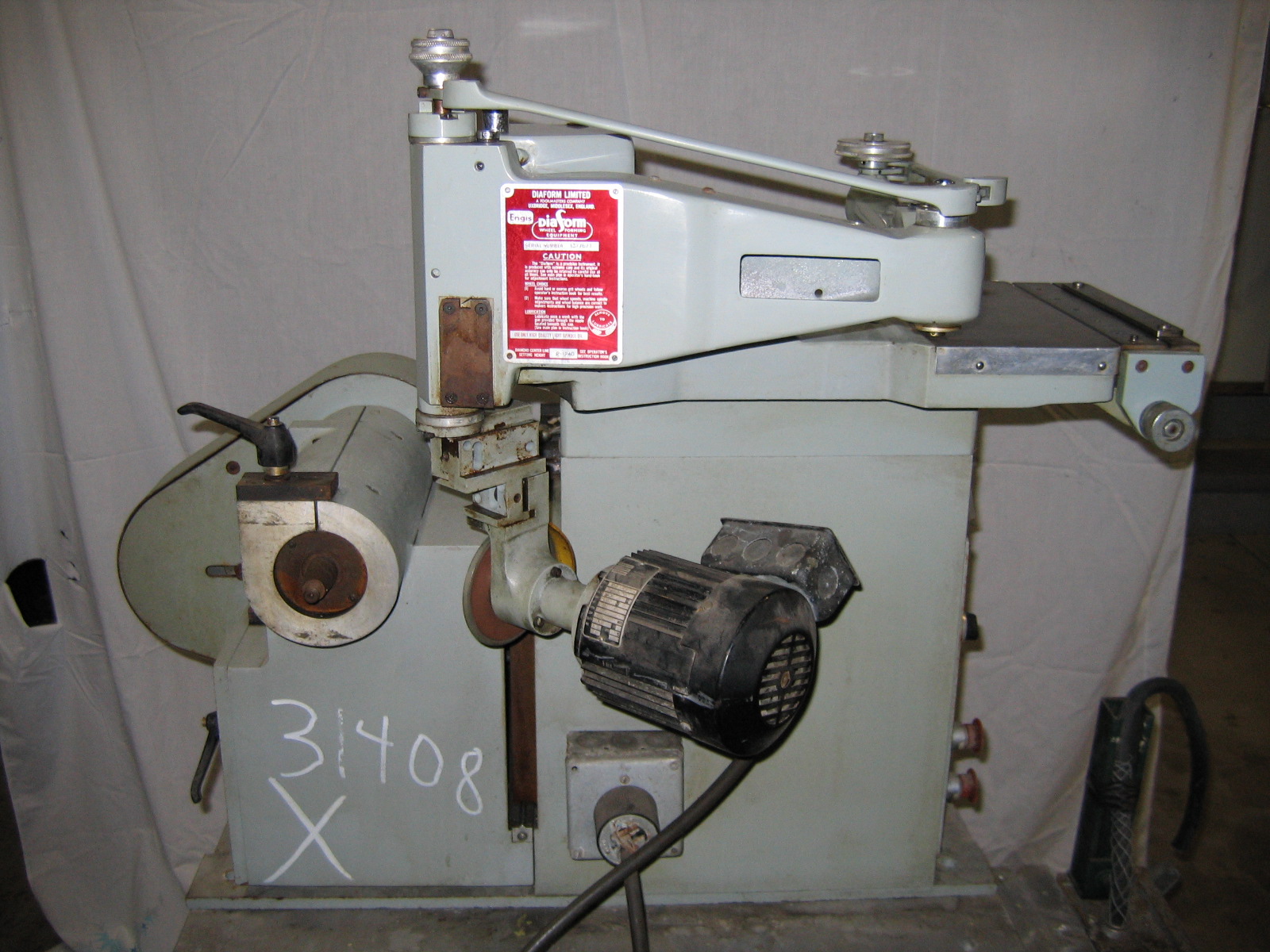 Model AT Diaform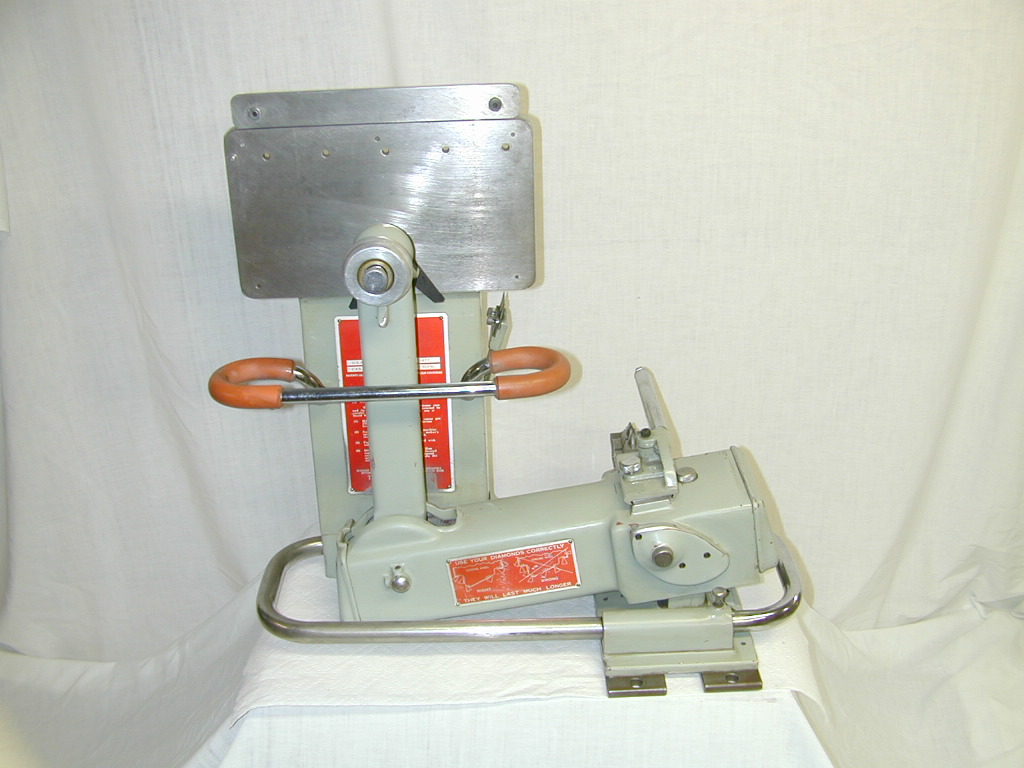 Model 5/2 Diaform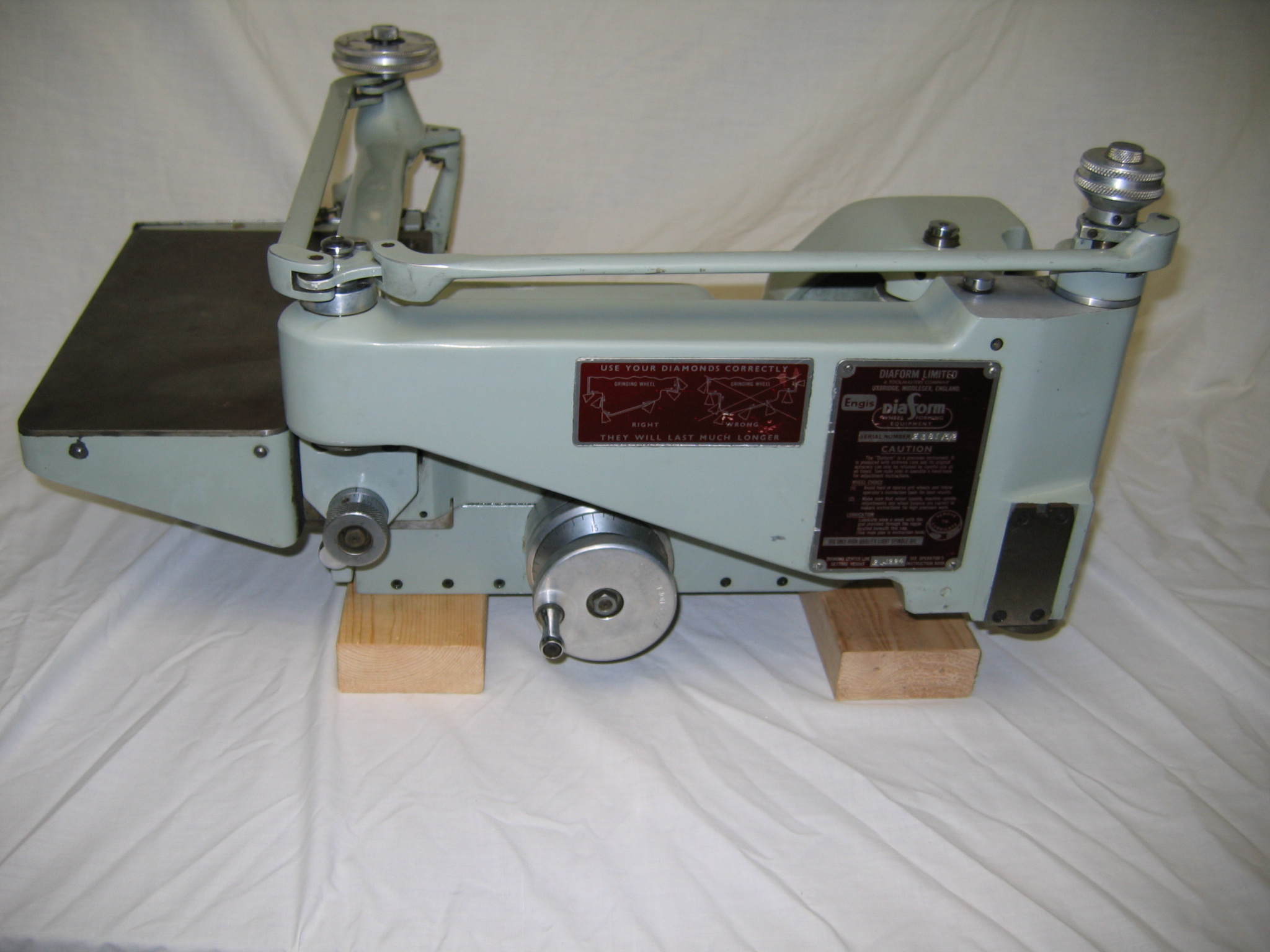 Model 5/1 Diaform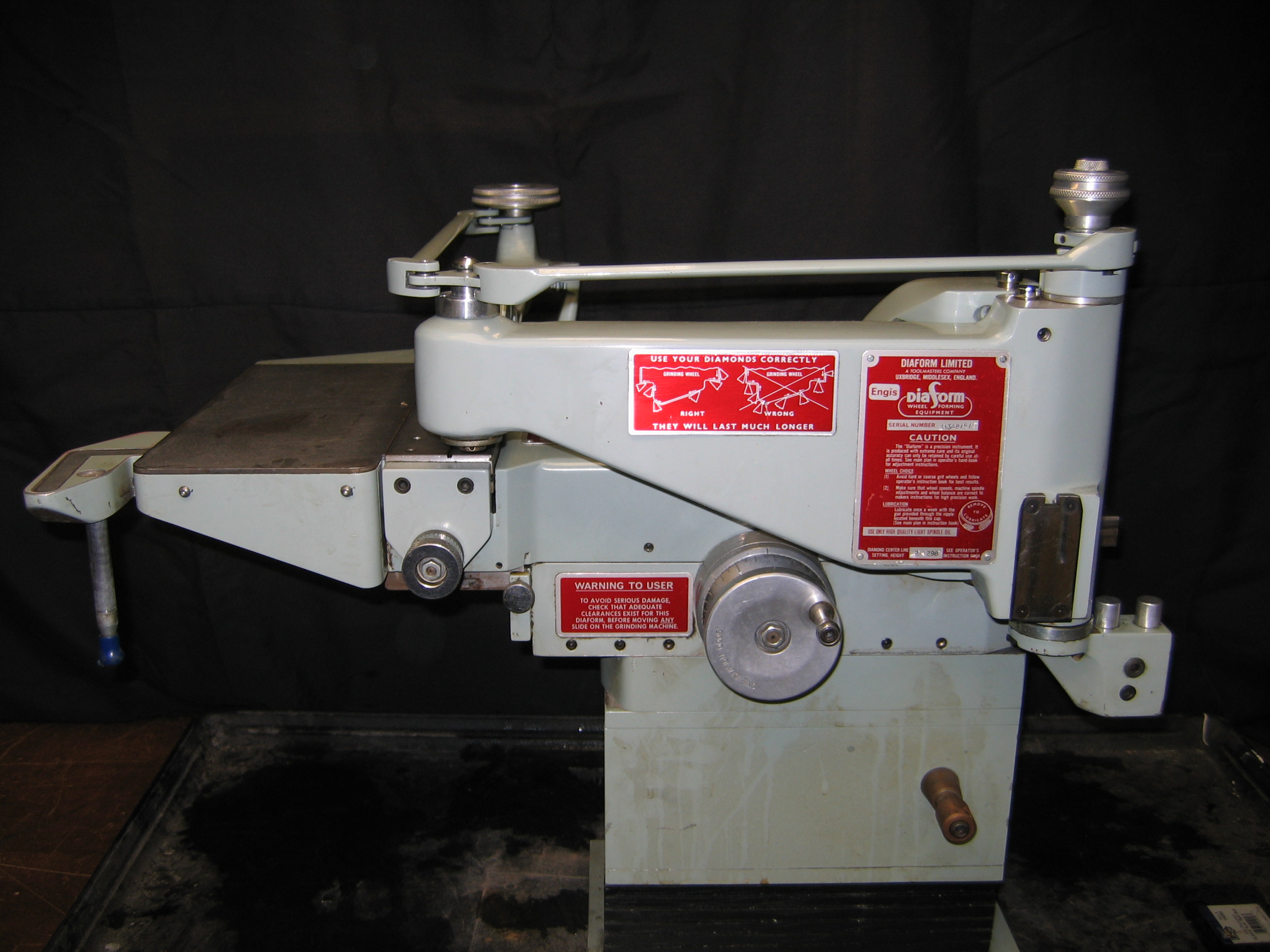 Model 8/1 Diaform on J&S Grinder